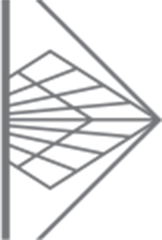 A portfolio of possibilities.
In the USA and around the globe with our affiliated properties, we are committed to excellence.

A first-rate business starts with a first-rate physical place. At Gold Wynn, we purchase, invest in and maintain properties of quality so they empower the businesses within.
401 Delaware
395-403 Delaware Ave, Buffalo, NY 14202
---
42 Delaware
42 Delaware Ave Buffalo, NY 14202
Erected in 1929 premiere. Completely renovated and upgraded in 2020.
---
11 Summer Street
11 Summer Street, Buffalo, NY 14209
---
Athletic Club of Buffalo
69 Delaware Avenue Buffalo, NY 14202
Erected in 1924 in the Colonial Revival style, by architects Edward B. Green and Sons.
---
Cathedral Place
298 Main St, Buffalo, NY 14202
Built-in 1905, this pair of eleven-story commercial buildings wraps around 300 Main Street.
---
Remington Lofts
184 Sweeney St, North Tonawanda, NY 14120
Beautiful waterfront property in the heart of North Tonawanda.
---